School Meals
---
To give more choice of meals, the school canteen runs on a three weekly menu rotation.
The 3 weekly menu is available for you to view below. You can click the on the image to view full screen.
Week 1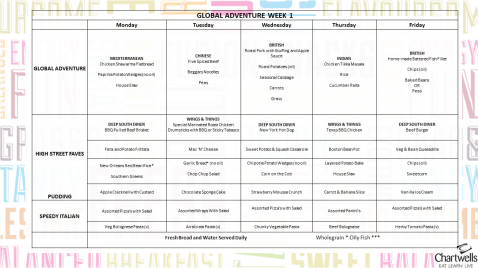 Week 2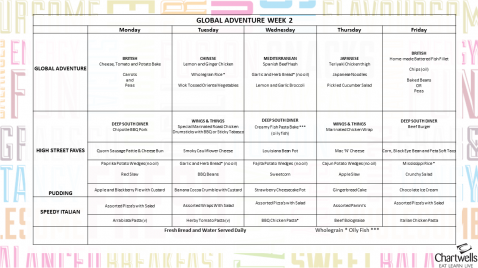 Week 3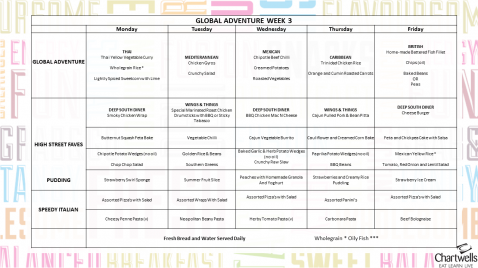 All Baguettes, Pizzas, Pasta Sauces and Chicken Dishes are Halal.
A further list of Halal options is available at the side of the tills in the school canteen.