Values and Ethos

Our vision
Pudsey Grammar School is a truly inspirational and caring community of learning where everyone within it is developed and supported to achieve their very best. Our students leave with great resilience, excellent knowledge, skills and the cultural capital which allows them to lead a happy and fulfilling life.

A culture of excellence across the entire school captivates students and results in them exceeding the high expectations which the school has embedded in previous years.
---
Our values
Respect - we show respect for ourselves, others and for people who are different from us.  We show respect for the building, our local and wider environments.  We are mutually respectful, treating others the way we want to be treated ourselves.
Resilience - we have a clear self belief, determination and understand that making mistakes is a key part of learning. We know that the more effort we put in, the better we will become.
Integrity - we are trustworthy and honest, true to our word and take responsibility for our actions.
Compassion - we care and are considerate towards others.  We value kindness, empathy and understanding and have a strong desire to make the world a better place.
Ambition - we value educational achievement, have high expectations of ourselves and aim to be the best person we can.  No matter how good we are, we always strive for improvement.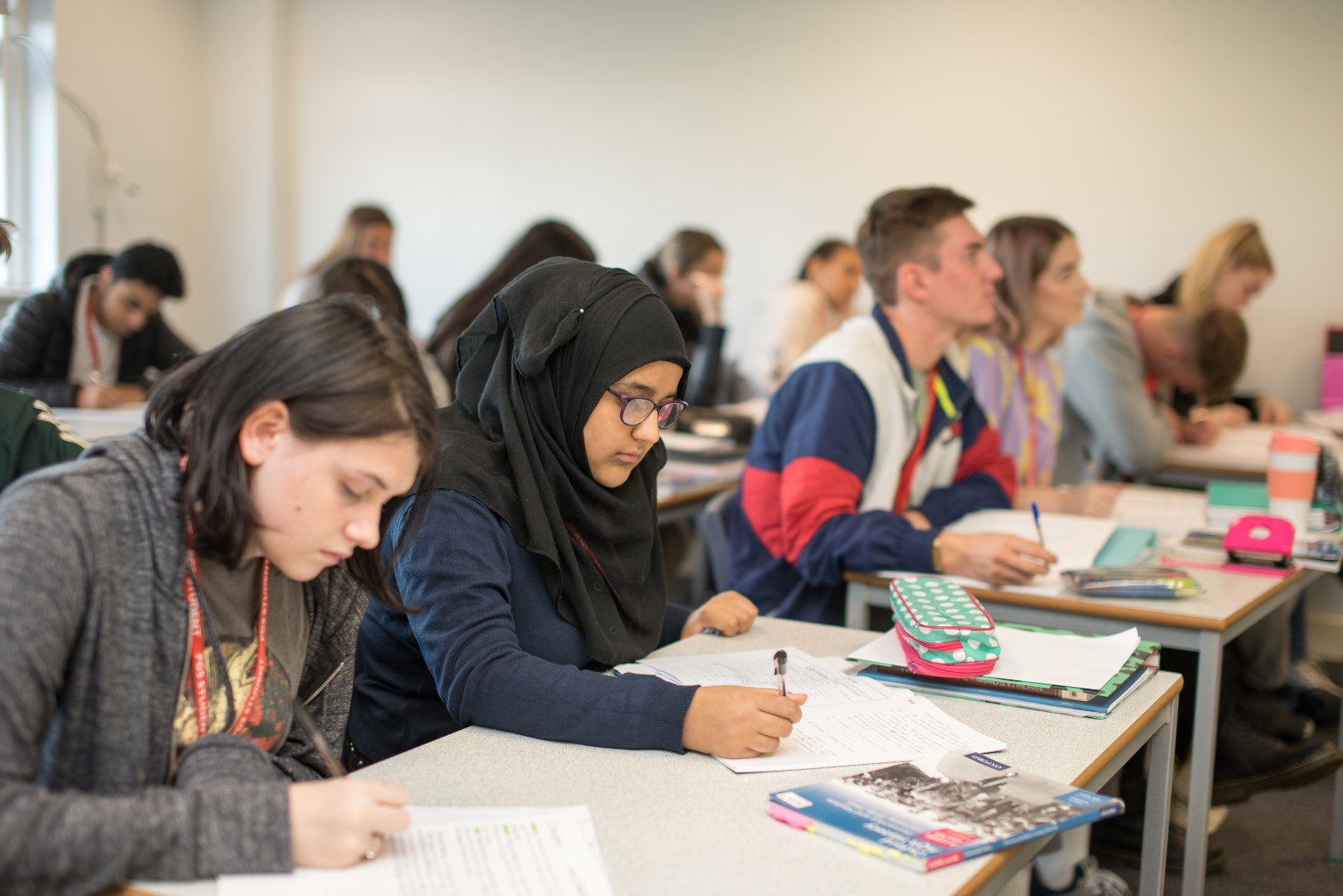 Our Aims
Our students will leave school with:
Capability – demonstrated by high quality qualifications and well-developed skills
Responsibility – as active citizens, respectful and tolerant of others
Character – confident, resilient, individuals with flair and a passion for learning
Ambition – aspiration and drive to seize opportunities and achieve greatness in their chosen field
---
Our purpose
Pudsey Grammar School's core purpose is to ensure that every one of our students leaves school inspired by the staff and our ethos, fully equipped to realise their ambitions and make a significant , positive contribution to our ever changing world.
All of our students have a right to:
Be happy, healthy and fulfilled, both in and out of school
Be inspired by all staff to achieve their true potential
High quality teaching
Feel safe and be safe
Be supported, guided and valued by our school community
Learn in a mutually respectful environment
Participate in extra-curricular activities which are fun and develop their self confidence
Develop their own innovative character and creativity along with their interpersonal and employability skills

All of our students have the responsibility to:
Adopt a 'can do' attitude and develop their resilience
Fully engage in their lessons and drive themselves on to exceed their own expectations
Behave in a mature and appropriate manner, displaying courtesy to staff and each other
Demonstrate respect and pride for themselves, others, their surroundings and community
Work together with all members of the school in a supportive way which upholds our values
Show tolerance and an understanding of the wider world