School Library
The Library at Pudsey Grammar School
We've been transforming our library over the past few months. More than ever before, we are encouraging our students to read for pleasure and develop their literacy skills. With hundreds of new books, challenges and competitions, and interactive displays, the library is better than ever!

The highlight of any library is its wonderful books, and we have thousands of them! All of our books are organised into genres, making it easier for students to find something they will like. If students are unsure about what they like to read or if they find reading challenging, please ask them to talk to our librarian, Ms Martin. We have books for every single reading ability and every single interest, including a vast nonfiction collection.
Students can borrow up to three books at a time. They have two weeks to read the book(s) before they must either return it or renew it. Students are awarded positive points for both taking out and returning books. They can also gain additional positive points for writing book reviews.
Students are required to have a reading book as part of their school equipment. If students do not have a book at home that they can bring into school, they can either borrow a book from the library or take a book from our free book box. The free book box is available to all of our students. They can take a book from the box at any point and it is theirs to keep.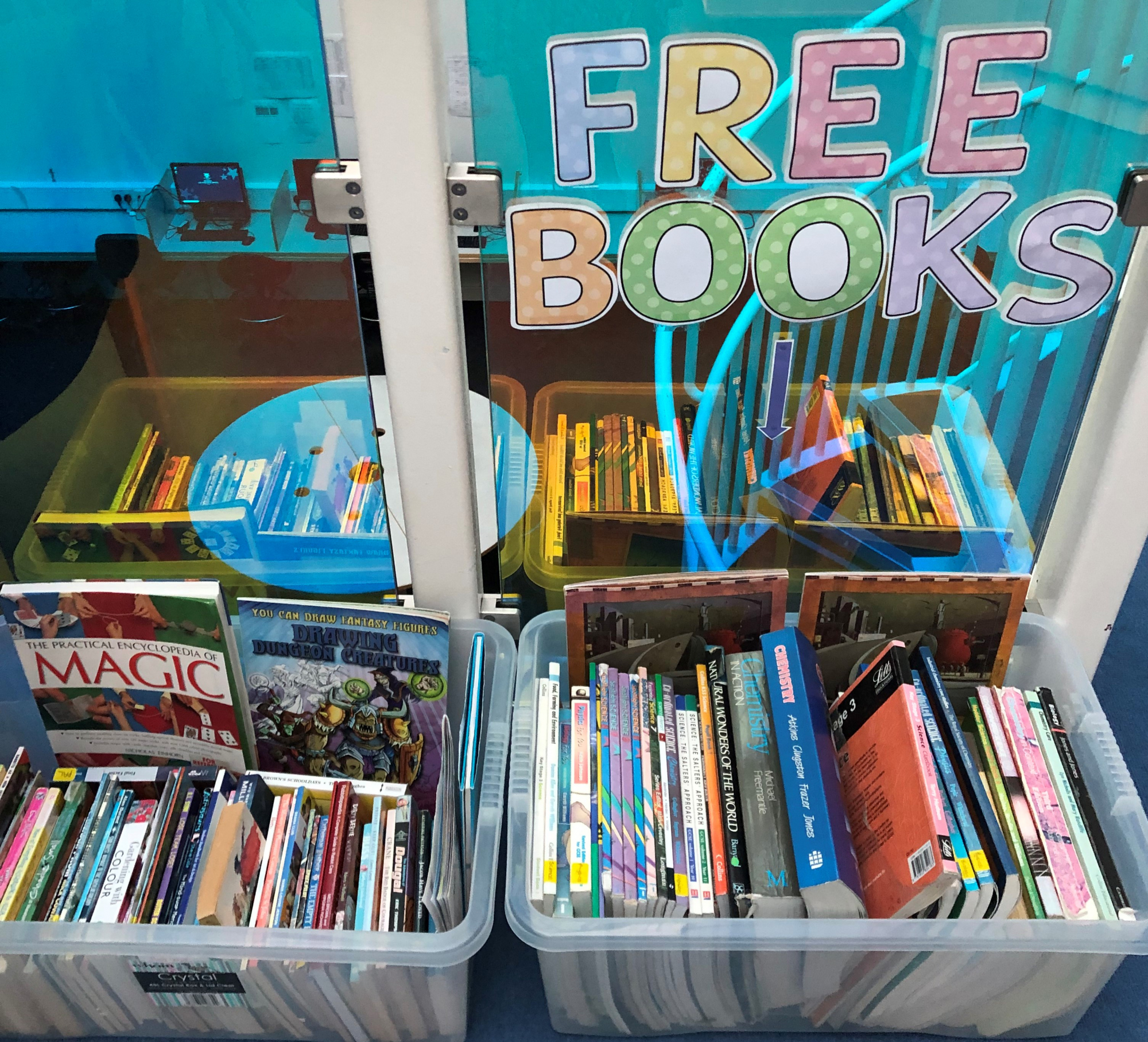 We have a Developing Readers section in our library for those who struggle with reading. Just like our wider library, the Developing Readers section has a range of genres for students to choose from.
Although reading is our main focus in the library, there are many other ways our students can use this space. We have several computers where students can do their homework, go on Classcharts, or do background research on what they've been learning in class. We also have crossword puzzles and word searches. Every month we have a new Library Challenge for students to take part in, encouraging students to put their library knowledge to the test for the chance to win positive points. We also run regular competitions, such as our bookmark making competition.
Stationery
Reading Cloud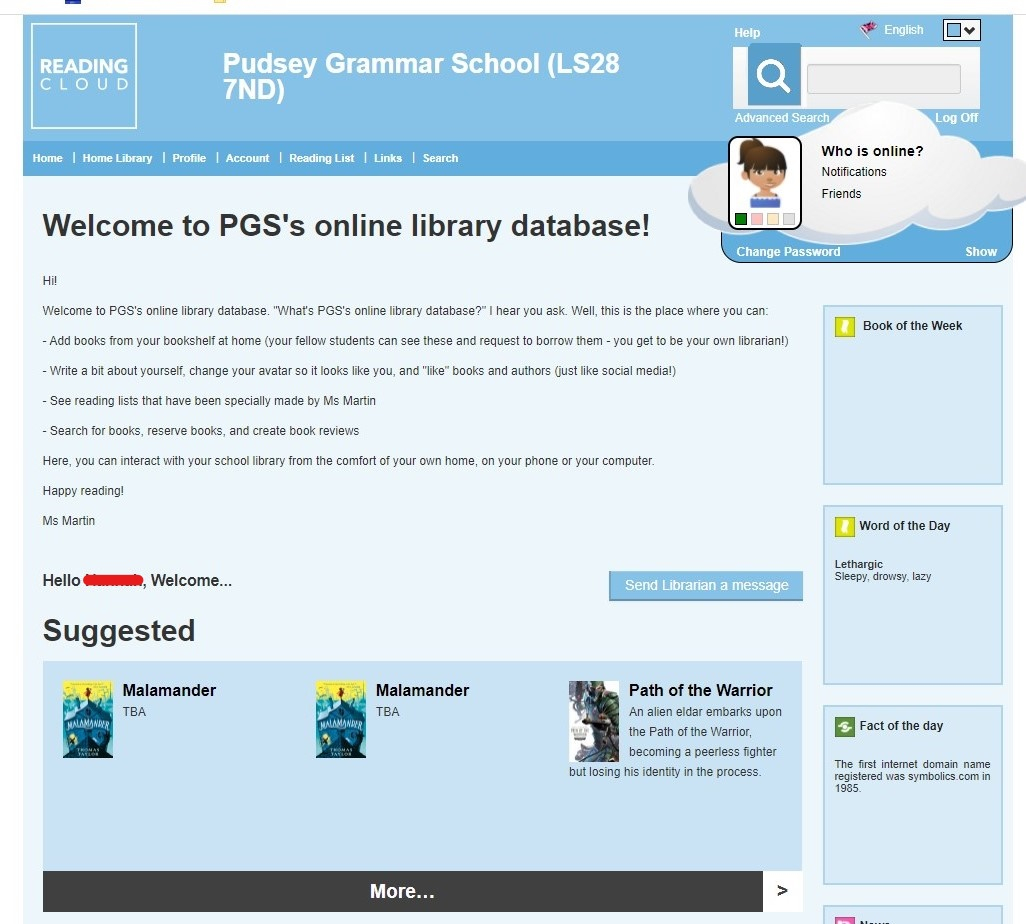 Reading Lists
Library Rota
| | | | | | |
| --- | --- | --- | --- | --- | --- |
| | Monday | Tuesday | Wednesday | Thursday | Friday |
| Break | Year 7, 8, 9 | Year 7, 8, 9 | Year 7, 8, 9 | Year 7, 10, 11 | Year 7, 10, 11 |
| Lunch | Year 9 | Year 10 | Year 11 | Year 7 | Year 8 |
| After School | All years | Closed | All years | All years | All years |
Please don't hesitate to get in contact with our librarian, Ms Martin, if you have any questions.